Parents with children at the Al-Madinah school in Derby have been sent a copy of the Ofsted report with a letter from the headteacher.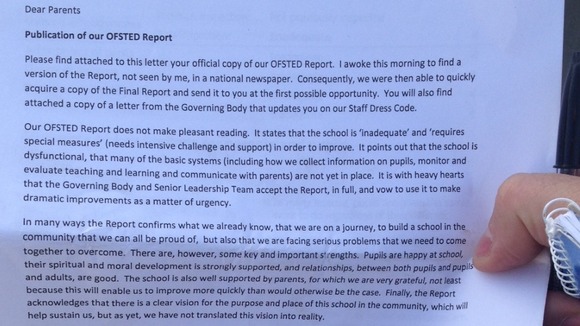 Watch: Headteacher accepts Ofsted report 'with heavy heart'
The letter concedes that the report "does not make pleasant reading" but vows to "use it to make dramatic improvements".
It also says that the report "confirms what we already know, that we are on a journey, to build a school in community that we can all be proud of".
It invites parents to a meeting to discuss the findings.