Thousands of pupils across England will miss a day of school as their teachers go on strike in a row over pay, pensions and conditions, their unions have announced.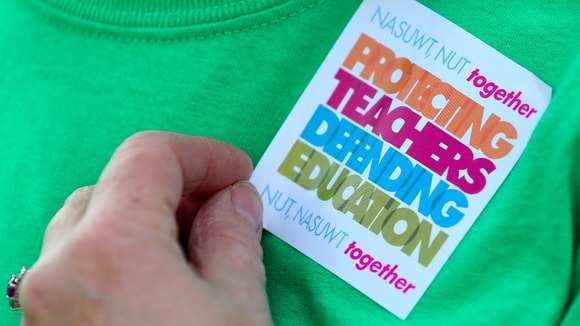 The National Union of Teachers (NUT) and NASUWT say members are fed up with Government reforms which will cut deeper into salaries and force staff to work longer, while pensions pay out less.
Pupils in four regions of England - the North East and Cumbria, the South West, South East and London - will be affected, as members of two of England's biggest teaching unions take part in the second day of walkouts this term.
NASUWT general secretary Chris Keates said the "overwhelming majority" of teachers in these regions would be on strike and blamed education secretary Michael Gove for the industrial action.
"It is the failure and unreasonableness of the Secretary of State, who day-in-day-out is disrupting the education of children and young people through his attacks on the teaching profession."