Banksy's newest creation sparked an altercation in Williamsburg on Thursday when a man sprayed over the work with his own tag.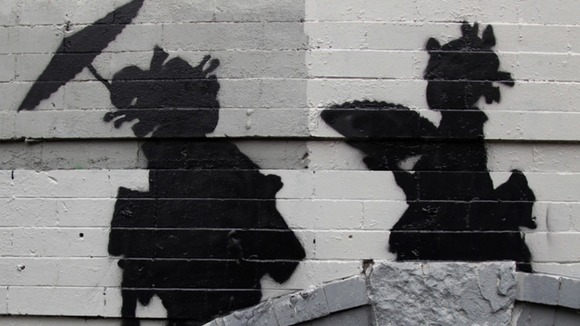 As crowds gathered to admire the painting, named Bed Stuy, a man emerged with a spray can and defaced the silhouette, prompting an angry response from bystanders.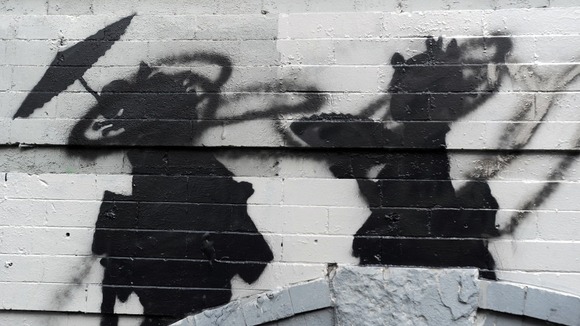 Crowds tried to pull the man away and detain him until police arrived but he managed to escape.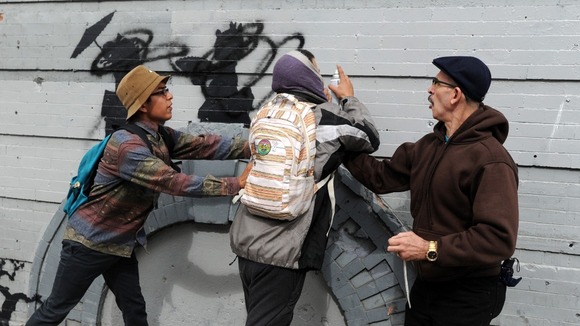 it has been suggested that the artwork, which depicts two women in kimonos, was inspired by artist Kara Walker.