The mysterious British graffiti artist Banksy has unveiled his latest artwork during his six-month residency in New York.
The exhibition, displayed in West 24th Street, includes two paintings, a security guard and even a water cooler filled with "cheap wine," as described in the accompanying audio guide.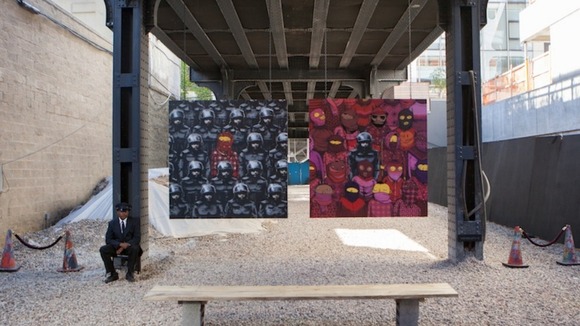 On Banksy's website, the description of the exhibition reads: "Are you the sort of person who enjoys going to art galleries, but wished they had more gravel in them?
"Then this temporary exhibition space is for you. Housing just two paintings but also featuring a bench, some carpet and complimentary refreshments. Opens today through Sunday 11am til midnight."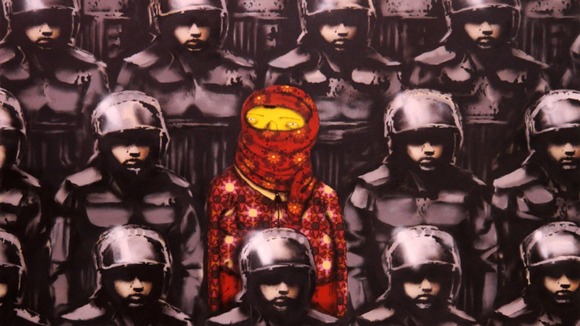 Read: Anger as man defaces newest Banksy artwork
It has been reported that US police are investigating Banksy's real identity - so they can arrest the graffiti artist for defacing public property.