Malala Yousafzai is expected to meet the Queen of England at Buckingham Palace later today, adding another famous name on her global whistle stop tour to fight for young children to have the right to education.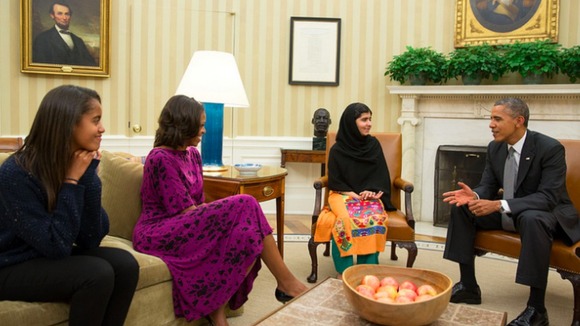 The schoolgirl has been on a global whistle stop tour, meeting Bono, accepting a Pride of Britain award from David Beckham and chatting with the Obamas at the White House.
She urged Obama to stop using drone attacks and focus funds on educating Pakistani children instead.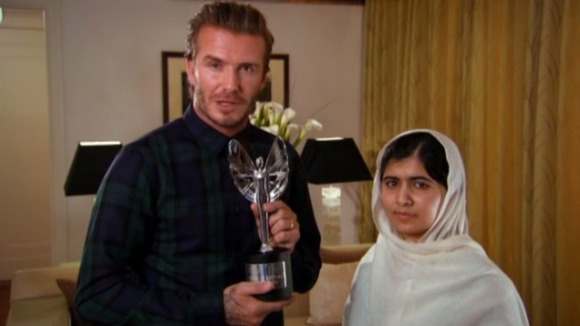 Malala narrowly missed out on winning the Nobel Peace Prize last week but has released an autobiography, I Am Malala: The Girl Who Stood Up for Education and was Shot by the Taliban to much acclaim.