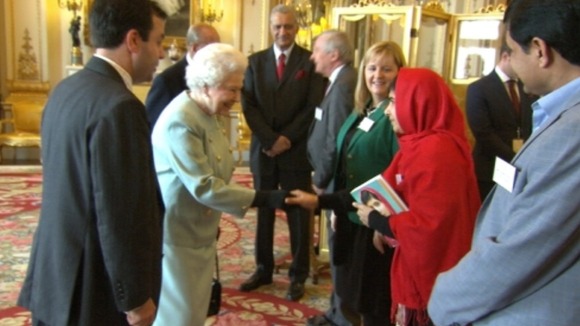 Malala Yousufzai spoke to the Queen about the importance of education when they met at Buckingham Palace.
The teenager, accompanied by her father Ziauddin, gave the Queen a copy of her book, I Am Malala, during their meeting in the palace's White Drawing Room, telling her: "It is a great honour for me to be here, and I wanted to present you with this book."
Accepting the gift, the Queen replied: "That's very kind of you," before chatting with the teenager for a few moments.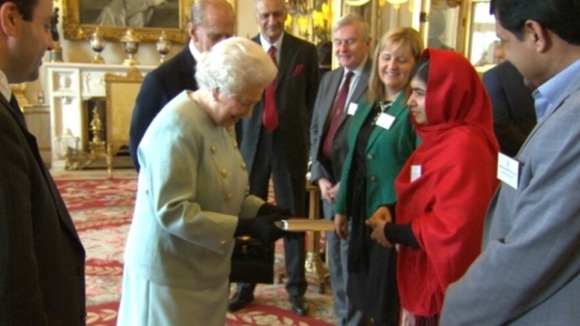 She was reduced to laughter by a comment from the Duke, who quipped that in this country, people want children to go to school to get them out of the house. Malala covered her face while in a fit of giggles at his joke.