New York police officers are investigating Banksy's real identity - so they can arrest the mysterious British artist for defacing public property, according to the New York Post.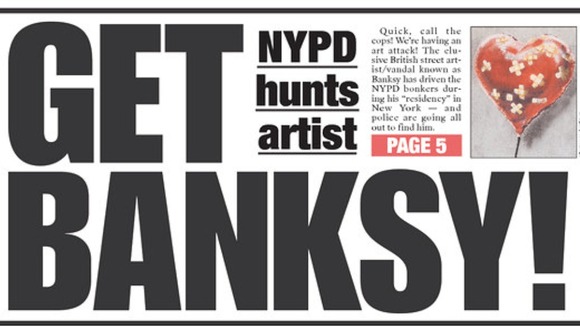 Law enforcement sources will charge the elusive graffiti maestro with vandalism if they catch him painting public walls during his month long residency, the newspaper reports.
Banksy responded to the paper's claims on his website, which showed a copy of the front page with the caption: "I don't read what I believe in the papers."
Earlier this week, Mayor Michael Bloomberg said Banksy is a vandal, not an artist, telling reporters: "You running up to somebody's property or public property and defacing it is not my definition of art."
READ: Banksy sells original work for £38 in New York market stall stunt