Schoolgirl Malala Yousafzai, who survived an assassination attempt by the Taliban, will be reunited with two friends injured in the same attack today.
Malala, 16, was shot in the head while travelling on a school bus in Pakistan last October as her outspoken views on education and women's rights got her into trouble with the Afghan group.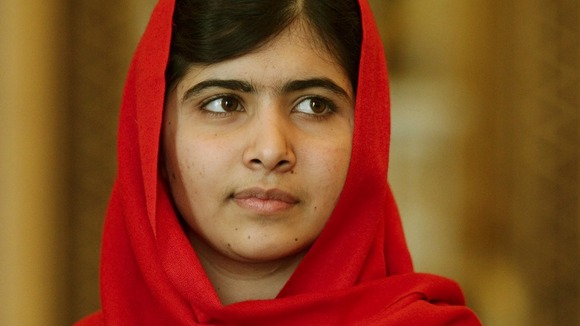 At Edinburgh University today she is due to address the first public meeting of the Global Citizenship Commission, a body of leaders representing politics, religious institutions, law and philanthropy.
She will be joined by school friends Kainat Riaz and Shazia Ramzan, during the event at the university's McEwan Hall, for the first time since they were attacked.