The Queen has sent a personal message to the Governor of New South Wales, expressing her sympathy as the Australian state battles raging wildfires.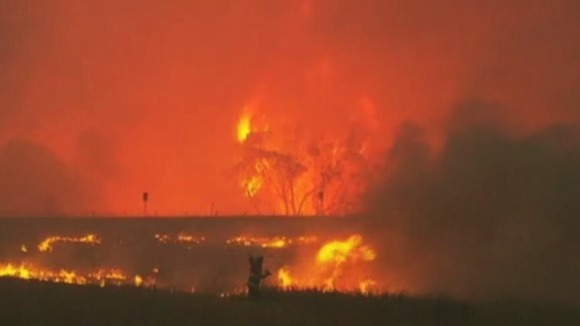 Almost 200 homes have been destroyed in the worst hit region - the Blue Mountains west of Sydney - and another 109 have been damaged by fire.
The Queen told NSW Governor Marie Bashir today: "I would like to convey my heartfelt sympathies to all those who have been affected by the devastating bushfires across New South Wales.
"My thoughts are with the many people who have lost their homes or livelihoods in the fires and I have the greatest admiration for the firefighters, volunteers and emergency services officers who are working tirelessly to control the situation."