SNP leader Alex Salmond has taken to the stage at his party conference in Perth.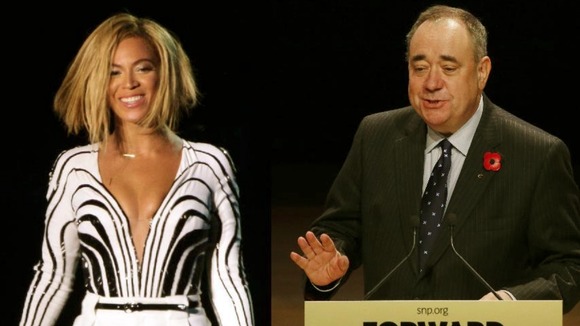 Introducing him, his deputy Nicola Sturgeon told the conference that Salmond "shares many attributes" with the US singer Beyoncé.
As well as their singing voices and sense of style, she commented on "Salmond's new slimline physique" revealing that he was on the same diet as Beyoncé.
Salmond compared his weight loss to the struggle for Scottish independence: "We've travelled a significant way but we still have a job to do".