Elusive graffiti artist Banksy has revealed his latest installation in the form of a video, as he continues to evade New York authorities. The 30 second clip shows ants on a mound, filmed in Staten Island, but could be seen as too inappropriate to display.
The mysterious Banksy is calling his month in New York his "Better Out Than In" residency.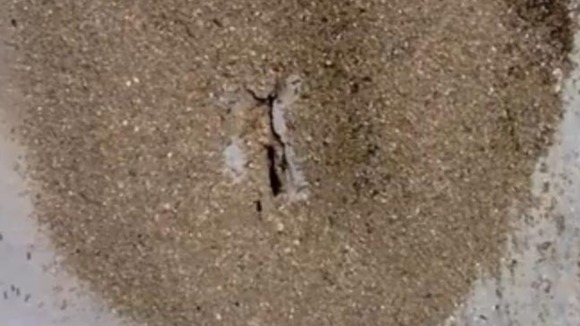 Among his works so far: the image of a Ronald McDonald statue getting his red clown shoe shined, which appeared in the Bronx on Tuesday, and a livestock truck adorned with children's stuffed farm animal toys - a mobile installation Banksy calls "Sirens of the Lambs."
Warning: Graphic content - Watch the video here.