First Minister Alex Salmond said England and Scotland would still be "close neighbours and great buddies" if his country was granted independence.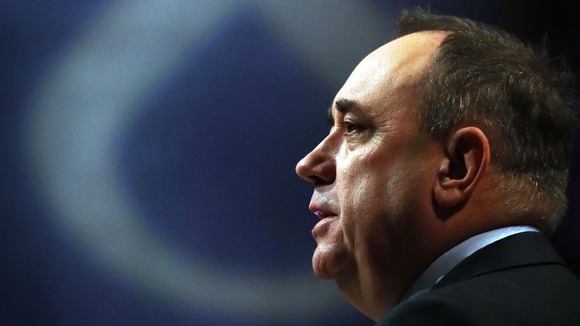 He told the BBC's Andrew Marr Show: "You don't change geography by changing where power lies, England and Scotland will still be close neighbours, great buddies, the Queen will be head of state.
"We'll co-operate together in all sorts of things, including as, I hope and believe, as members of the European Union."
Mr Salmond also said: "Of course (the issue of) identity is very, very important to people, it is also a question of where best Scotland should be governed from and where people trust the government of Scotland to be.
"I think the majority of people in Scotland trust the government in Edinburgh...to operate in Scottish interests and a very small minority of people trust the United Kingdom government."
He added: "Our task over the next year, of course, is to say look if it's the Scottish government that's trusted to deal with Scottish issues then that is where power should reside."
Read: Alex Salmond reveals date for Scottish independence blueprint