The SNP will set out its vision for an independent Scotland at a special referendum rally today. The event, which will feature contributions from both Scottish First Minister Alex Salmond and his Deputy Nicola Sturgeon, will close the party's annual conference in Perth.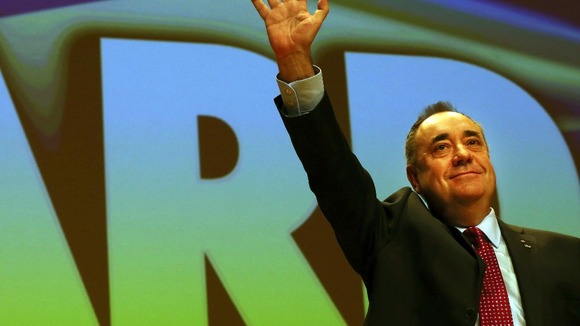 A number of groups campaigning for a Yes vote in next year's referendum will also have the chance to address activists.
SNP campaigns director director Angus Robertson will also update Nationalists on the latest technology being used in the battle for Scotland's future, outlining details of the 'Yesmo' smart phone app.