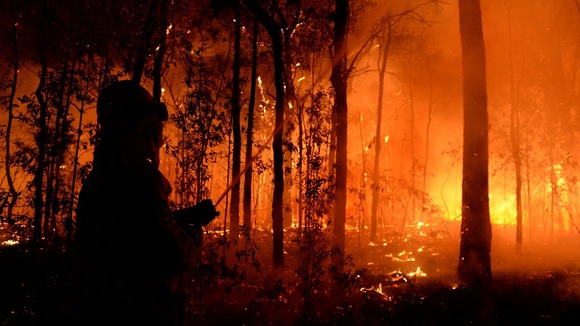 The worst bushfires in New South Wales for decades are continuing to threaten communities in the Blue Mountains, west of Sydney.
Fifty-eight fires are burning across the state, with more than ten uncontained according to the Rural Fire Service.
A state of emergency was declared in New South Wales on Sunday giving the emergency services the power to order the public to leave their homes or demolish a building.