Cardiologist: Saturated fat doesn't cause heart disease
Replacing butter with low-fat spreads may in fact increase the risk of heart disease, according to a cardiology specialist.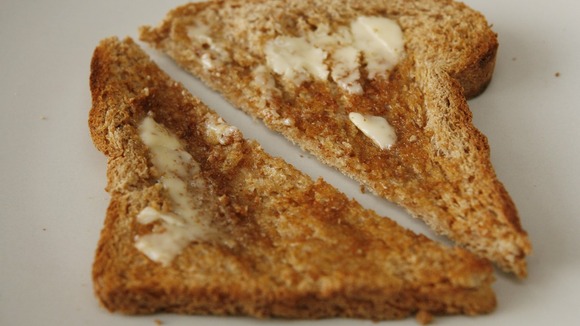 Dr Aseem Malhotra, of Croydon University Hospital in London, said dietary advice has been dominated by the "mantra that saturated fat must be removed to reduce the risk of cardiovascular disease".
"Yet scientific evidence shows that this advice has, paradoxically, increased our cardiovascular risks," he writes in a comment piece in the British Medical Journal (£).
He also said that an "obsession with levels of total cholesterol" has led to the "over-medication of millions of people with statins", and that a Mediterranean diet is three times as effective.
A spokesman for the health watchdog Nice, Professor Mike Kelly, told Daybreak that the story was "complex" and that it "doesn't mean you can eat fat".