Firefighters say they have "never before have we seen the extent of damage and destruction" of wildfires in the Blue Mountains and Hawkesbury areas of New South Wales, Australia so early in the year.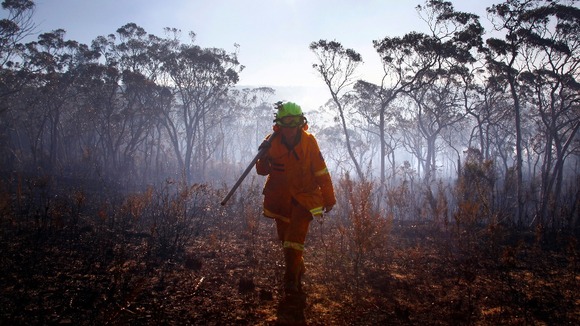 A spokesman for the Rural Fire Service said that 73 wildfires are still burning across the state and that 29 of these have not been contained.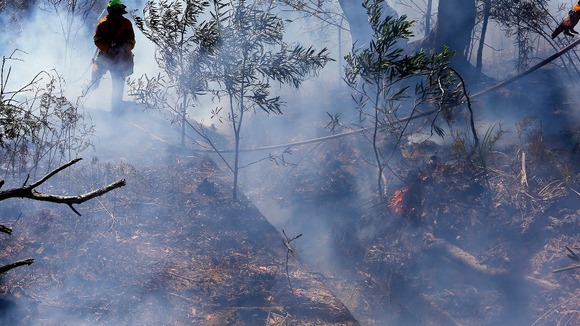 He said that a blaze on the western edge of the M1 motorway had temporarily closed off traffic in one direction, and that it would take "many hours of work" to bring it under control.
A list of schools to be closed as a result of the wildfires will be published shortly, he added.