Prince Charles has sent a message of support to the firefighters tackling wildfires in Australia, some of whom he met on a visit to Bondi Beach last November.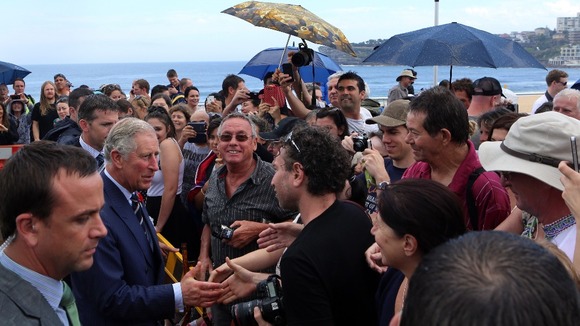 The message to the New South Wales Rural Fire Commissioner said: "I just wanted you all to know that you are very much in my thoughts as you battle courageously against such appalling bushfires around Sydney.
It continued: "My wife and I so greatly admire the selfless service you provide in such incredibly dangerous and distressing circumstances and our hearts go out to all those – including firefighters – who have lost their homes in this terrible conflagration."
The Prince has also made a contribution to the Australian Red Cross "to help them support people affected by the bushfires".
Read: Queen's send 'heartfelt sympathies' to victims of wildfires