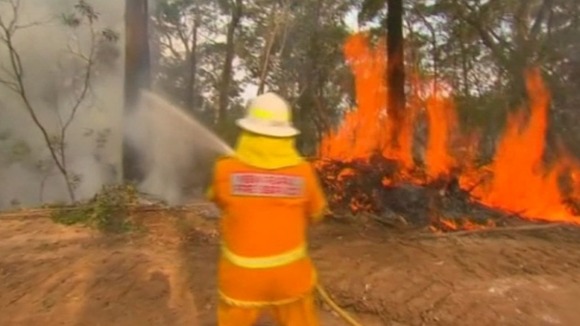 Thousands of firefighters are continuing to battle dozens of wildfires raging in New South Wales as weather conditions are set to worsen.
There are 59 fires burning across the state, with 19 out of control, according to the Rural Fire Service (RFS)
RFS Commissioner Shane Fitzsimmons said: "We are entering what is typically the hottest and driest period of any given day.
"The temperatures are climbing and are expected to climb and maintain their peak throughout the coming hours. The worst of the weather is still to come."