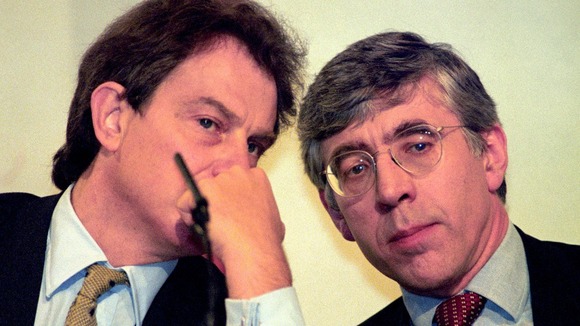 Former Prime Minister Tony Blair has described Jack Straw as a "true Labour giant" after the ex-foreign and home secretary announced he is standing down at the next general election.
In a statement, Blair said: "Jack's contribution to law and order in Britain and this country's standing in the world is quite simply formidable.
"In 2015, Parliament will lose one of the most able politicians of my generation, but I have no doubt that he will be immensely successful in whatever he turns his hand to next."