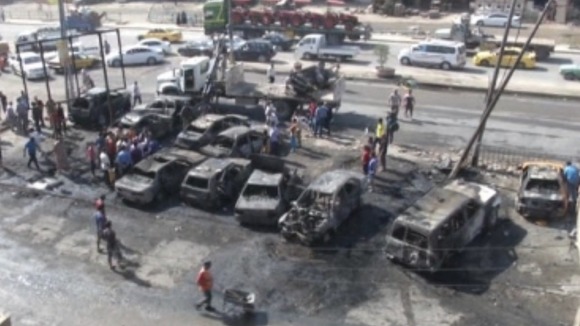 At least 49 people have been killed in a day of bloodshed across Iraq, with 10 car bombs detonated across Baghdad and a suicide bomber attacking soldiers queuing up for their pay in the northern city of Mosul.
The attack on the soldiers claimed 12 lives after a motorist blew himself up outside a bank.
There was no immediate claim of responsibility for any of the coordinated blasts in Baghdad, which occurred in predominantly Shiite Muslim areas of the capital and left 37 people dead.