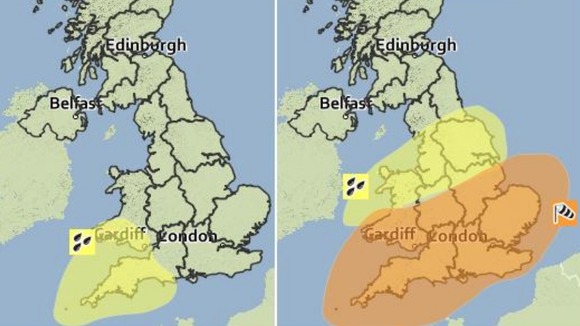 Surface water floods could strike with up to 4cm of rain predicted to fall within six to nine hours overnight as southern Britain is battered by the worst storm in years.
The storm - ominously named St Jude after the patron saint of lost causes, whose feast day is tomorrow - is expected to bring down trees and cause widespread structural damage.
The Prime Minister earlier chaired a conference call with Transport ministers, the Department for Communities and Local Government and the Cabinet Office on plans to protect people from the storm before it hit.
David Cameron was updated on preparations and contingency plans for transport, local authorities, schools, health and power supplies.