Five people have been arrested and charged with alleged terrorism offences and conspiracy to murder.
Police Scotland said the operation that led to the arrests focused on the "activities of individuals sympathetic to dissident Republicanism, but who are not affiliated to any specific group".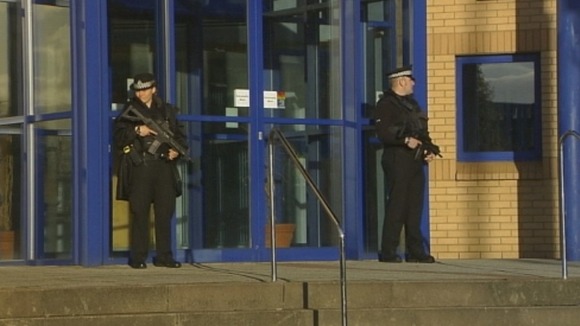 Officers from Police Scotland and the Police Service of Northern Ireland arrested four men, aged 26, 30, 34 and 39, and a woman aged 27, at several locations last Wednesday.
All five have been charged under section five of the Terrorism Act, which covers the preparation of terrorist acts, and alleged conspiracy to murder, said a Police Scotland spokeswoman.