Prime Minister David Cameron has told the House of Commons that UK intelligence agencies are properly scrutinised and have helped European allies catch criminals.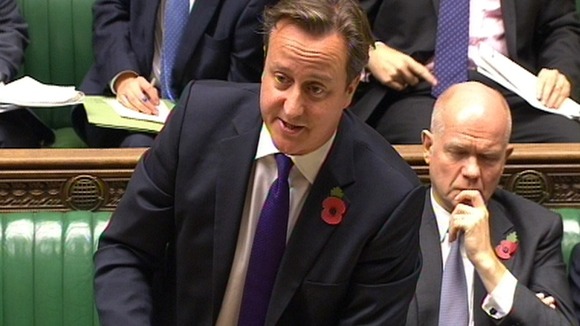 In the wake of reports that the US had spied extensively on Spain, he defended the UK's strong intelligence relationship with the US but admitted that oversight needs to keep pace with surveillance techniques.
"As technology develops and the threats we face evolve, so we need to make sure that the scrutiny and the frameworks in place remain strong and effective," said Mr Cameron.
As well as helping catch UK criminals, he said intelligence "has also allowed us to warn our EU allies about terrorist plots aimed at their people, about cyber attacks on their business and infrastructure and about attempts in their own states to illegally traffic drugs, people, arms and money."
"We put in place over recent years under governments of both parties, I think, very good arrangements for governing our intelligence services and we should be proud of the work they do."