Shadow Chancellor Ed Balls has urged the Government to "get a grip" on the costs of the HS2 rail scheme to ensure the project was value for money.
Mr Balls stressed that Labour had supported HS2 "in the past", but said it was vital that costs "stacked up".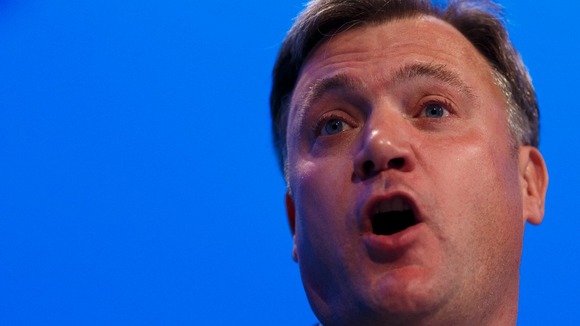 An official report released today revealed that the estimated economic benefits of the £50 billion project are dwindling.
Mr Balls said: "We have supported HS2 and there is a case for new investment in a new North-South rail link. But when you have got a project of this scale - £50 billion potentially - you have got to know that it is really value for money.
"In the last couple of years the Government has been all over the place and the costs have got out of control. So my message to David Cameron and George Osborne is 'Get a grip - you shouldn't be cheerleaders, you should be taking a hard-headed look at costs and benefits'."
Read: Transport Secretary: 'HS2 will be the new backbone of Britain'