There are currently five flood warnings and 77 flood alerts still in place across England and Wales following the destruction of storm St Jude.
The Environment Agency has issued three flood warnings in the Midlands, one in the Southeast and one in the Southwest.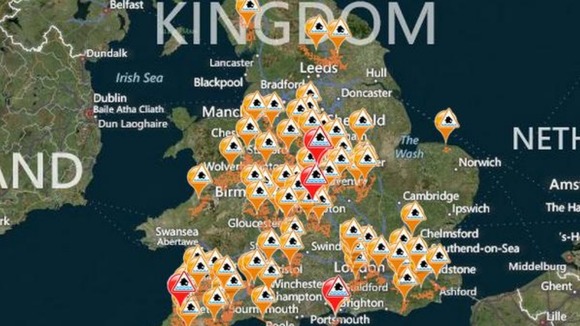 Flood warnings are issued when flooding is expected and immediate action is required.
To find out if a flood warning or alert is in force near you, click here