Britain faces further travel disruption today following the most powerful storm to hit the country in years.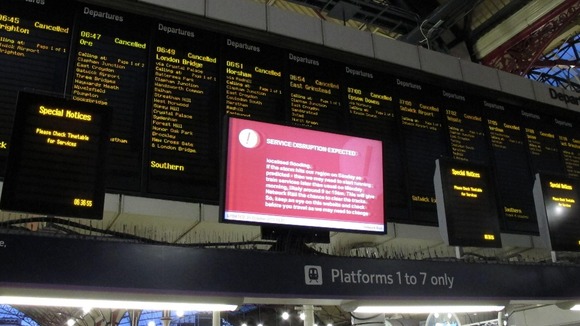 Local authorities continue to clear away debris and fallen trees while engineers work to restore power to homes and rail services are slowly expected to return to normal following a day of travel chaos in the south.
National Rail said it was not yet able to say how services will be affected today but urged travellers to check with their train operator, while ferry services from Dover are still delayed because of rough seas.