The High Speed 2 rail project looks set to clear a major obstacle in the House of Commons today despite an expected rebellion from Tory MPs.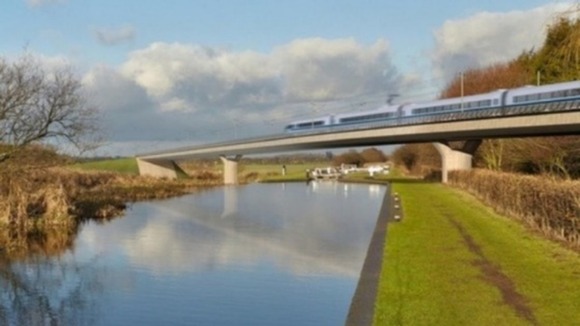 Crucial legislation, which will allow the Government to spend money on planning the route and buying up property along the proposed track, is expected to be approved.
However, Labour have recently cooled on the £50 billion scheme with shadow chancellor Ed Balls saying he is not prepared to write a blank cheque for the project.
This led to fears that the scheme- which will create a high speed railway linking London to the north of England - could collapse without the support of Labour because a number of Tory MPs are angry the line is being built through their constituencies in the Home Counties.
Labour have said they will support the project but the party's leadership has imposed a one-line whip on tonight's vote, which will give their MPs opposed to the plans room to vote against the Government.
Read: Report reveals towns that could lose out because of HS2