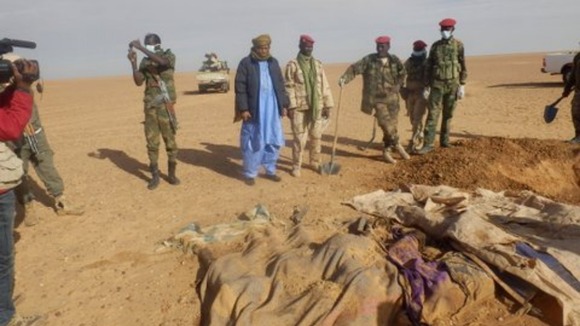 Rescuers found the bodies of 92 migrants, most of them women and children, strewn across the Sahara desert in northern Niger after their vehicles broke down and they died of thirst, authorities said.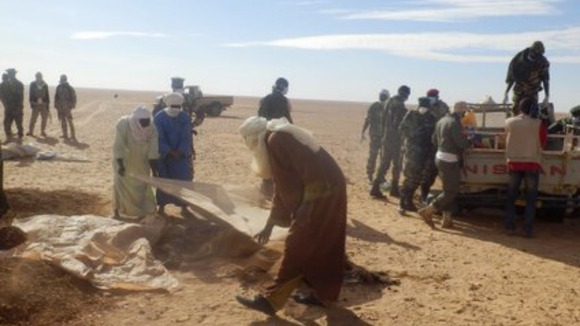 Read: Bodies found in Sahara 'almost all women and children'
Rescue workers said the bodies - 52 children, 33 women and 7 men from Niger were found near the Algerian border.
Many of the bodies were in an advanced state of decomposition, and some had been partly eaten by wild animals.
They were buried in a mass grave, close to where they died.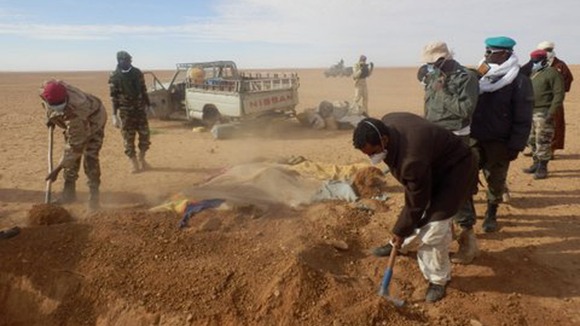 Authorities said 19 of the group reached Algeria by foot and were returned to Niger.
Two survived after walking the 50 mile trek back to Arlit, a mining down in Niger, and it was there that the alarm was raised.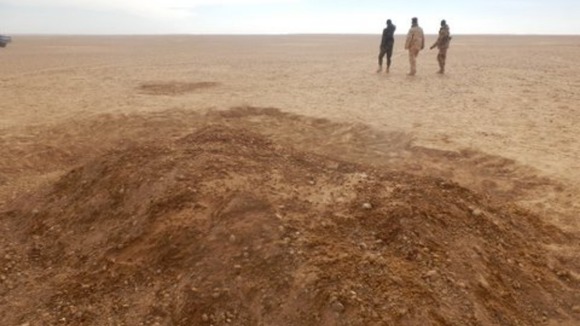 Niger is ranked by the United Nations as the least developed country on earth. Every year thousands risk their lives by crossing through Northern Niger into North Africa and across the Mediterranean into Europe.
Most of those who make the perilous journey on ancient open-topped trucks are young African men in search of work.
Rescuers said the doomed convoy of women and children was puzzling.
More: Migrants perilous journey to reach Europe