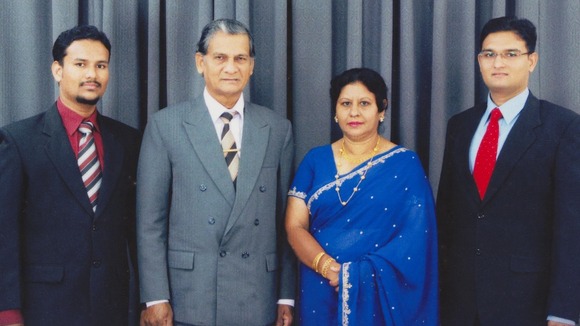 The parents of a pizza delivery worker fatally stabbed during his last shift have described him as "the most caring and loving son a parent could have," adding that he "would not even harm an ant."
Thavisha Lakindu Peiris, 25, was found dead at the wheel of his car on Sunday evening in the Southey Crescent area of Sheffield.
He had been due to start a new job as an IT consultant.
Speaking from their family home in Sri Lanka, his father Sarath Mahinda Peiris and mother Sudarma Narangoda said: "We are still unable to comprehend that he is actually gone.
"Thavisha was full of life and always had a smile on his face. Anyone who met him immediately liked him.
"We sent our son to the UK to study so he can have a better life. Now we are left with only a broken heart."