Activists are set to take to the streets to demand action after three men accused of gang-raping a 16-year-old girl in Kenya were reportedly made to cut grass as a punishment before being released.
The girl, referred to as 'Liz', was walking home from her grandfather's funeral when she was attacked by six men who repeatedly raped her before throwing her down a toilet pit.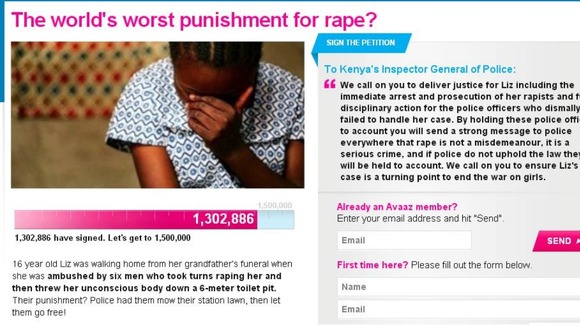 Police ordered three of the men who were caught to cut the grass in the police compound before being released sparking national outrage.
The girl is now confined to a wheelchair as a result of injuries sustained during the attack, the local Daily Nation newspaper reported.
More than a 1.3 million people have now signed an online petition, published by campaign group Avaaz, calling on the Kenyan police chief to take action.