The Fire Brigades Union has accused the Government of not listening to its own evidence which shows proposed pension changes are "unworkable and unaffordable".
The Government said the strikes, due to take place from 6.30pm to 11pm today, were damaging the reputation of the fire service.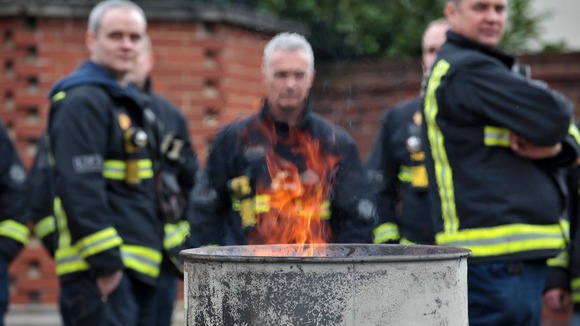 The general secretary of the FBU, Matt Wrack, said: "It is ludicrous that after two years of negotiations the Government has still not sorted out this mess.
"Firefighters are keen for these issues to be resolved through discussion but the Government won't even listen to its own evidence which highlight that the schemes are unworkable and unaffordable."
Mr Wrack called on the Government to help deliver a pension scheme which takes account of the "hazardous nature of the job" and is affordable and workable for the taxpayer.