Greek far-right group Golden Dawn has blamed the country's government after two of its members were shot dead, saying it had asked for police protection at its offices after receiving threats.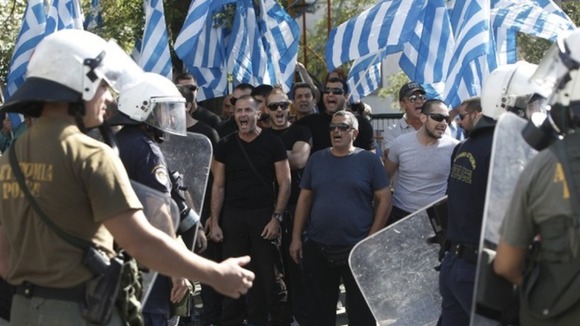 "(Prime Minister Antonis) Samaras's anti-Greek government is to blame for the crime, which allowed out-of-control terrorists to murder young kids in cold blood," the party said in a statement.
No one has claimed responsibility for the attack, although a police official told Reuters the force suspected unnamed anti-establishment groups.