The Pakistani government says the killing of Hakimullah Mehsud is a US bid to derail planned peace talks. Some lawmakers have demanded the blocking of US supply lines into Afghanistan in retaliation.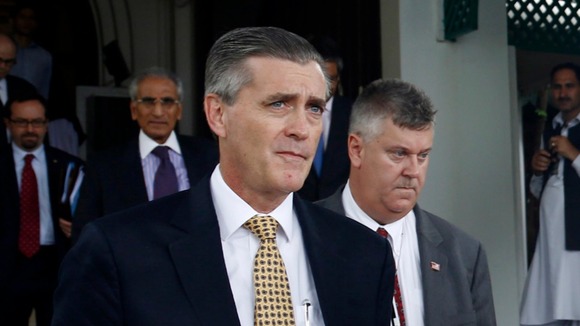 "The murder of Hakimullah is the murder of all efforts at peace," said Interior Minister Chaudhry Nisar. "Americans said they support our efforts at peace. Is this support?"
Despite Mehsud's reputation as an uncompromising commander, Pakistan's new government had vowed to try to stop the violence through peace talks and it reacted angrily to his death.
Shah Farman, a spokesman for the government of the northwestern province of Khyber Pakhtunkhwa, said provincial lawmakers would pass a resolution on Monday to cut NATO supply lines into landlocked Afghanistan. A major one passes through the nearby Khyber Pass.