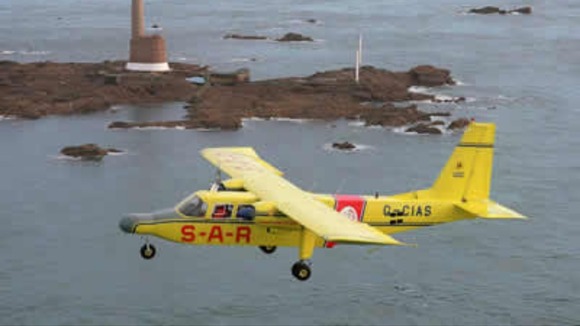 The five people aboard Lion's Pride, the Channel Islands Air Search aircraft that crash landed in Jersey this evening, visited a nearby pub with police after their landing.
The manager of The Priory Inn John Dowling said "everyone was all right".
"Of course they were shaken up," he said.
"You would be too if you'd just crash landed a plane, wouldn't you?"