Fifa's chief medical officer has insisted Tottenham Hotspur goalkeeper Hugo Lloris should have been substituted after being knocked unconscious during Sunday's match against Everton.
Professor Jiri Dvorak said there was a "99 per cent probability" that Lloris would have been concussed after being knocked out when his head made contact with Romelu Lukaku's knee, and should of been replaced under Fifa's guidelines.
"The player should have been substituted. The fact the other player needed ice on his knee means it's obvious the blow was extensive," Professor Dvorak said.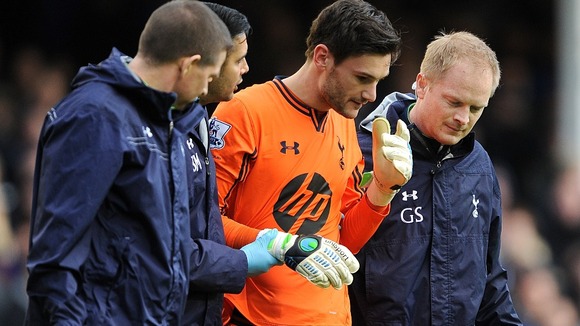 Andre Villas-Boas praised his goalkeeper's "great character" for wanting to continue, but Dvorak insisted the player's view should not of been taken into account:
"When he has been knocked unconscious, the player himself may not see the reality. I do not know the details but I know that the Premier League doctors are extremely good and I can imagine that the doctor may have recommended he be replaced."
"We have a slogan: if there is any doubt, keep the player out."
Read: Spurs showed an 'irresponsible attitude to Lloris' health'