The Simpsons pay blackboard tribute to Marcia Wallace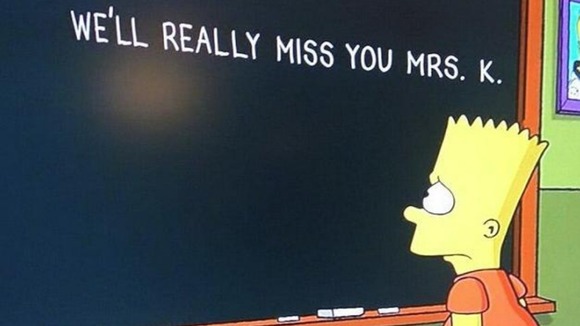 The Simpsons will pay tribute to Marcia Wallace, the actress who famously voiced teacher Edna Krabappel in the show, with a special farewell scribble on the school's blackboard - by Bart.
In the opening sequence of Sunday night's episode, Bart writes: ''We'll really miss you Mrs. K".
The 70-year-old actress died last month and played the Springfield Elementary School character for over 20 years.
The show's executive producer, Al Jean, said plans are in place to retire Wallace's "irreplaceable" Ms Krabappel personality.