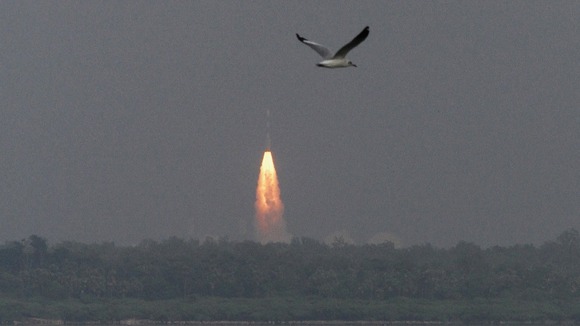 India's successful launch of an unmanned satellite to Mars will be a big boost for morale for the South Asian country, one of India's leading lunar scientists told the BBC.
As the mission blasted off from Chennai, in the east of the world's second most populous country, SK Shivakumar, director of the Indian Space Research Organisation (ISRO) in Bangalore said:
"National pride is important. If the Mars mission succeeds, it will be a big morale booster for India. We are not in a space race."