Payday lenders insisted their affordability checks are similar to those used by credit card firms as they were grilled by MPs on being able to make cash available to borrowers within minutes.
Asked about advertising stating that lenders can send cash within five or 10 minutes, Andy Lapointe, UK public affairs manager at QuickQuid, said: "That's from approval."
He said the process of credit checking could actually take several hours, adding: "The five minutes is indicating the time that they're approved."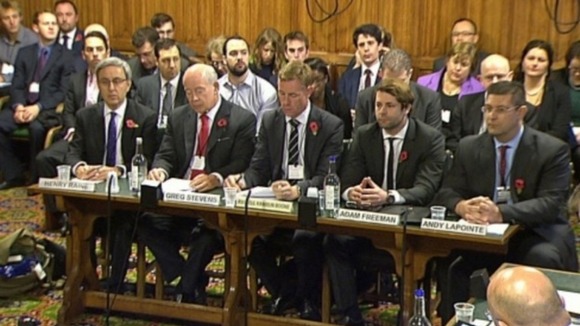 Russell Hamblin-Boone, chief executive of short-term lending trade body the Consumer Finance Association, said: "When you're transferring money electronically you can do that very quickly.
"If you applied for a credit card, the application process would be as long as if you were applying for a short-term loan.
"The difference would be that you'd have to wait a few weeks for your credit card to come through as opposed to lenders who are able to transfer money directly."
Read: Miliband blames loan firms for 'unpayable debt' crisis