Two police officers engulfed in the plebgate row are set to be hauled before MPs today to apologise for giving "misleading" evidence.
Police Federation representatives Detective Sergeant Stuart Hinton and Sergeant Chris Jones will appear before the Home Affairs Select Committee for the second time in as many weeks.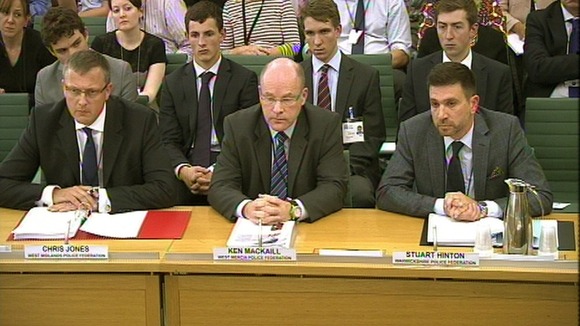 Along with Inspector Ken MacKaill, the two officers were accused of attempting to discredit former Tory chief whip Andrew Mitchell after meeting him in October last year.
After taking evidence from the three officers on October 23, the committee published a report, which found their evidence was "possibly deliberately" misleading, lacked credibility and was contradictory.
Detective Sergeant Hinton was heavily criticised by MPs for referring to Home Secretary Theresa May as ''that woman'' before claiming he was misquoted.
Read: Police caught up in plebgate row defend actions in front of MPs