Today is a "big opportunity" for two officers involved in the plebgate row to set the record straight, according to the chairman of the home affairs select committee Keith Vaz.
Detective Sergeant Stuart Hinton and Sergeant Chris Jones will appear before the committee for the second time in as many weeks, after the committee found their evidence to be "misleading".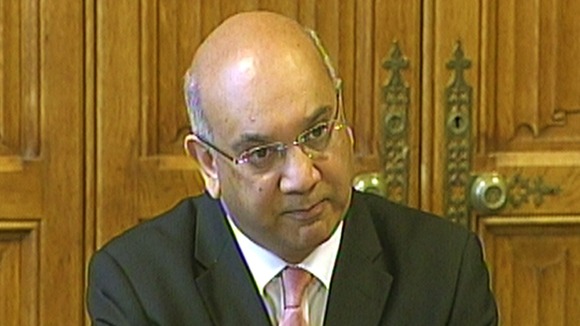 Mr Vaz told BBC Breakfast: "I'm sorry to say that in a number of respects they have given evidence that was not strictly accurate, so this is their big opportunity today to come before the committee and to explain why that happened and to correct the record."
The chairman admitted he was frustrated with the time and cost of the inquiry: "I think we're getting near the end but I share your frustration and that of the viewers that this has taken so long and cost so much money - almost a third of a million pounds - and involved so many police officers."
The MP concluded that it was in the best interests of the taxpayer, Andrew Mitchell and the police officers involved that the saga be brought to a close.