Riot police storms former Greek state TV headquarters
Riot police stormed the defunct Greek state television headquarters in Athens, ending a five-month sit-in from protesters against the broadcaster's closure.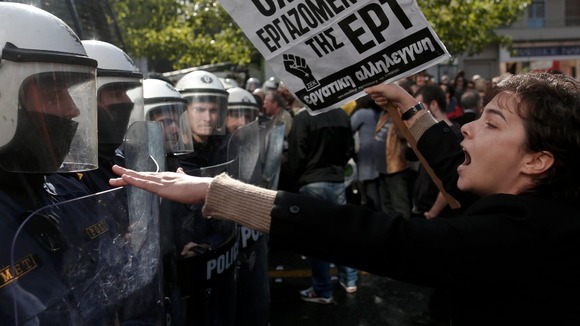 Watch: Greek tragedy - Orchestra plays farewell as state broadcasters closes
The government took the channel, ERT, off air in June as part of public sector cuts demanded by foreign lenders.
About 50 sacked journalists refused to leave the building and kept ERT alive over the Internet for five months.
They were finally removed from the building in the pre-dawn raid on Thursday.
Four people were briefly detained, as police fired a few rounds of teargas to disperse the stand-off, officials said.
The government has since launched a new television channel called Public TV.