Conservative MP Nadine Dorries has urged Amazon to remove a book that advocates beating children under a year old with paddles, rulers and implements fashioned from trees.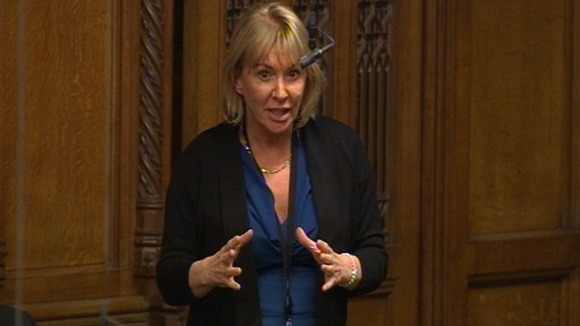 The controversial book To Train Up A Child should be taken off the online retailer's website as it advocates child abuse, Ms Dorries said.
The book's authors, Debi and Michael Pearl, run their own No Greater Joy Christian ministry and Mr Pearl describes himself as a "pastor, missionary, and evangelist for over 40 years", according to his website.
Ms Dorries asked Commons leader Andrew Lansley to bring the issue to Parliament to apply pressure on Amazon to remove the book, first published in 1994, from sale.