The Prince of Wales and and Duchess of Cornwell have visited a creche for the children of Mumbai construction workers on the fourth day of their official visit to India.
The creche was first opened in 1972 to provide childcare facilities for women working on construction sites.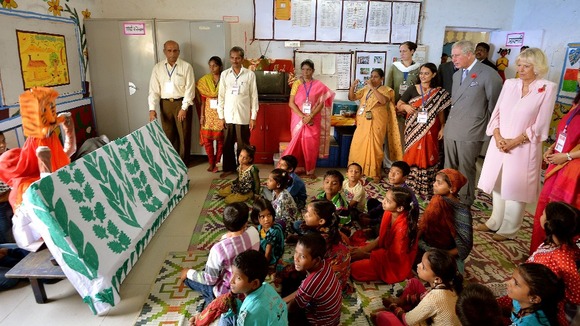 The project is being financially helped by Charles' charity the British Asian Trust which will be supported tonight by a dinner in Mumbai, to raise awareness about its work.