The Prince of Wales heard the remarkable story of two hotel chefs who were shot but survived the Mumbai terrorist attacks as he paid tribute to those who were killed.
One man was sprayed with bullets and left for dead while the other was also targeted by gunmen as he tried to help guest escape from the exclusive Taj Mahal Palace hotel.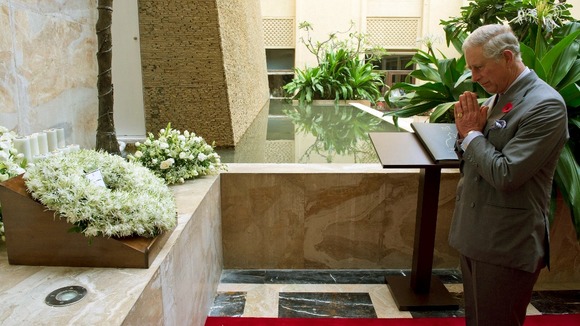 Charles and the Duchess of Cornwall met the pair - Nitin Minocha and Raghu Deora, both 39 - as the Prince laid a wreath at the hotel in memory of the 30 guests and staff killed on November 26 2008.