Sky have said BT Sport paid "far in excess" of its valuation for live rights to Champions League and Europa League coverage.
BT Sport, who launched two sports channels this year, have agreed a three-year deal worth£897 million for the rights, taking over the coverage currently shared by ITV and Sky.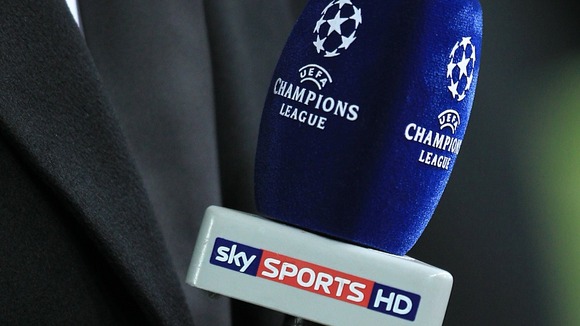 In a statement, Sky said: "We bid with a clear view of what the rights are worth to us. It seems BT chose to pay far in excess of our valuation.
"There are many ways in which we can invest in our service for customers. We take a disciplined approach and there is always a level at which we will choose to focus on something else. If we thought it was worth more, we'd have paid more.
"Nothing changes until 2015 and we look forward to 18 more months of live Champions League on Sky Sports."
Read: Uefa: BT has ability to deliver 'premium sports coverage'