Could David Beckham be in line for a knighthood?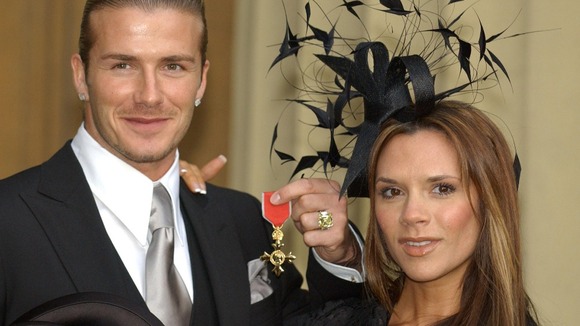 David Beckham is poised to receive a knighthood in the New Year's Honours List, according to the Sun on Sunday.
It reports that final approval for the honour is due to be approved later this month.
Betting has now been suspended at Ladbrokes on the 38-year-old becoming a "Sir" next year.
Ladbrokes spokeswoman Jessica Bridge said: "It's always been a case of when and not if Beckham will be knighted, and after a flood of cash in the last 24 hours we've been forced to suspend betting on Sir David."
A Downing Street spokeswoman told ITV News there was no comment on the story.