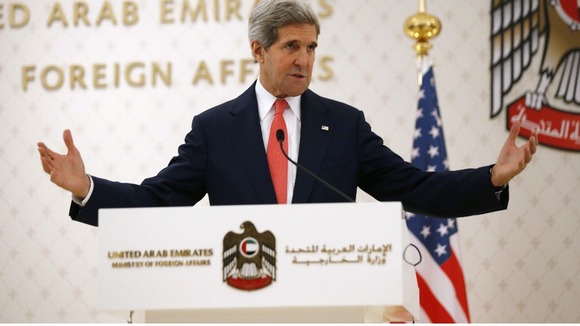 US Secretary of State John Kerry has said the major powers were unified on an Iran nuclear deal during talks in Geneva at the weekend but the Iranians were unable to accept it.
Speaking to reporters in Abu Dhabi today, Mr Kerry said they were unified on Saturday when the proposal was presented to the Iranians.
He said: "The French signed off on it, we signed off on it." But he added that Iran was not able to accept the deal "at that particular moment".