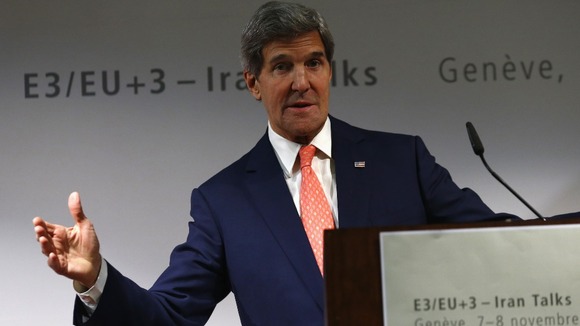 US Secretary of State John Kerry has told a news conference that talks on Iran are "not a race" to complete just any agreement on the country's nuclear programme.
He added that the US hopes to reach a deal with Iran "within the next months" and that he was confident the agreement would "protect Israel".
Marathon talks between the P5+1 - the United States, Russia, China, Britain, Germany and France - and Iran on Saturday did not end in an agreement. The sides arranged to meet again on Nov. 20.