EDF Energy have released a graph detailing the factors that have contributed to its latest price rise.
The company became the fifth of the "big six" energy supplier to raise its prices after it announced a 3.9 per cent increase earlier.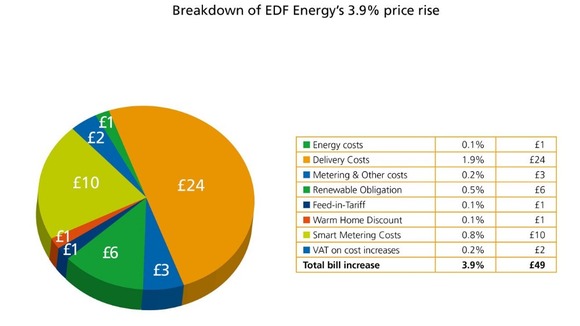 The rise - which will come into effect on January 3 - means its average annual standard variable rate bill will increase by around £49 a year to £1,300.
The chief executive of the French-owned company called for the energy industry to "challenge the cost and affordability" of the Government's green schemes.
Read: EDF price rise significantly less than 'big six' rivals