I'm in a village devastated by the super typhoon. Almost all of the houses have been destroyed and the community is desperate for help.
Children in the village appeared with this sign as we were about to broadcast on Daybreak - it is their message to you.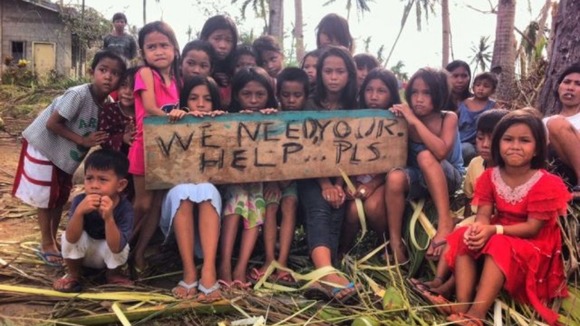 A 12-year-old boy told me: "We have no houses now. We are hoping other countries will give us money to rebuild our homes."